Oscars 2021: Who will win – and who should?
Support Us
BTC:bc1qsg4s7gmxj88ztnux6en577anzuvm0rvjhne8cp
ETH:0xBB0f503e443F2b2646785B014A951Fc8AAd9561E
(Image credit: Searchlight Pictures/20th Century Studios/Escape Artists/A24)
In what promises to be one of the most unusual Academy Awards ceremonies for a long time, there are bound to be a few shocks. Despite that, Nicholas Barber and Caryn James give their predictions for the big categories – and a couple of invented ones.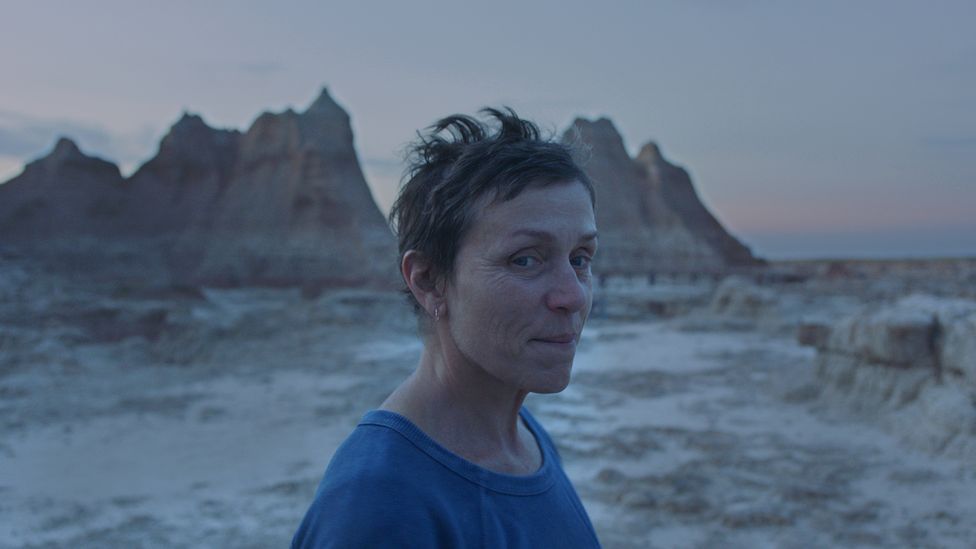 Nomadland (Credit: Searchlight Pictures/20th Century Studios)
Best picture
Nicholas Barber: Chloé Zhao's Nomadland is a small, personal, year-in-the-life narrative, but it's also an epic road movie that boasts breath-taking desert scenery, and a state-of-the-nation treatise on growing old in the US today. What more could you, or the Academy, ask for? Most of the nominees are in with a chance, but it's easy to see why Nomadland has been the frontrunner ever since it won the Golden Lion at last year's Venice Film Festival.
Caryn James: Nomadland has been the frontrunner all season, and will win. All it has going against it at this point is inevitability. If voters want to shake things up, they could surprise us with Minari, the eloquent story of a Korean family, which should win, edging out the fiery political drama Judas and the Black Messiah in a terrific year.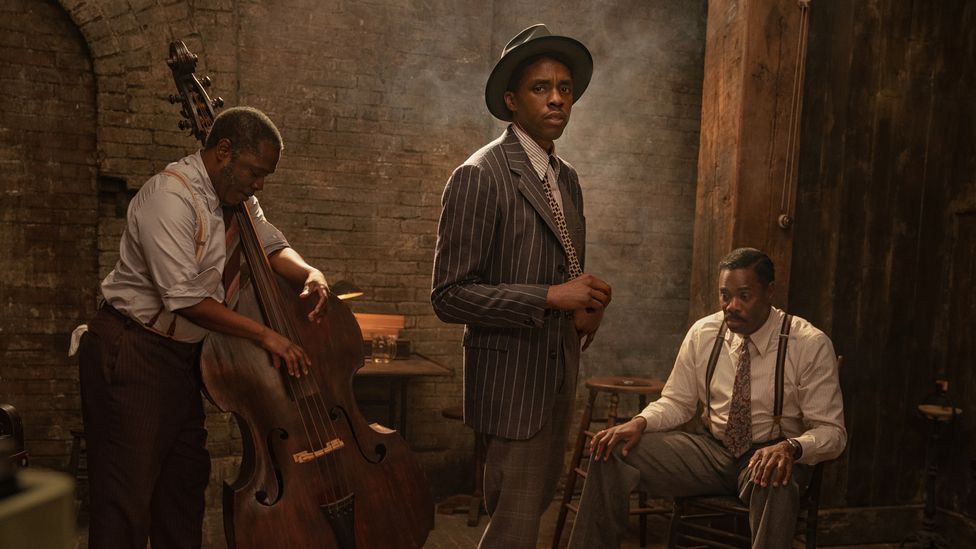 Ma Rainey's Black Bottom (Credit: Escape Artists)
Best actor
CJ: Chadwick Boseman will win, as he should, and it will be more than a tribute to the actor who died in 2020. His aching performance in Ma Rainey's Black Bottom, as a musician in 1927 with a tortured past, ranges from buoyant to deeply pained.
NB: Ideally, the Oscar would have gone to Delroy Lindo for Spike Lee's Da 5 Bloods. But as he wasn't nominated, it would be lovely to see Anthony Hopkins [nominated for his performance in The Father] win another Academy Award at the age of 83. Boseman deserves an Oscar for his livewire portrayal of an angry, ambitious jazz trumpeter in Ma Rainey's Black Bottom – and the Academy will want to honour the life of an inspirational actor who died of cancer last year.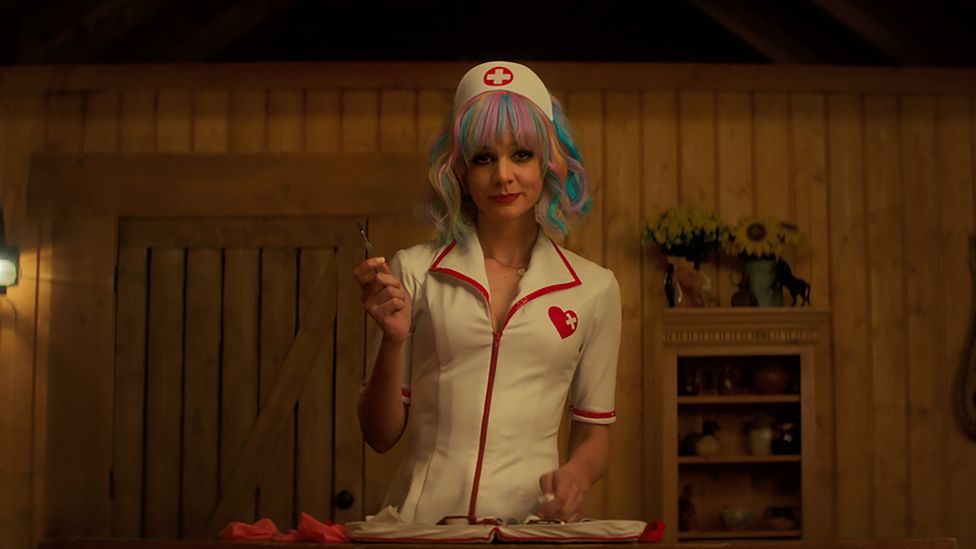 Promising Young Woman (Credit: Focus Features)
Best actress
NB: Vanessa Kirby deserves to win – the long, one-take home-birth scene near the start of Pieces of a Woman must be the most painfully accurate depiction of labour ever seen in a film, and every one of Kirby's moans and cries is authentic. A tour de force. But Carey Mulligan is likely to take the award. Some people (me included) may not have been convinced by Promising Young Woman, but even the doubters have applauded Mulligan's flashy central performance.
CJ: This may be the year's hardest category to predict. Frances McDormand is likely to win for her realistically detailed portrayal of a woman on the road in Nomadland. But Carey Mulligan has a chance and should win for her brash, sympathetic performance as the vengeful Cassie in Promising Young Woman.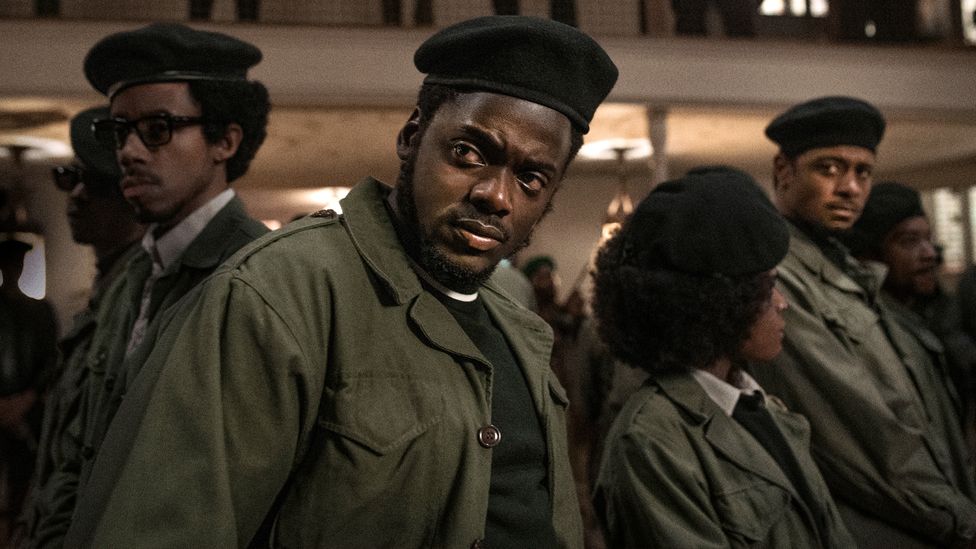 Judas and the Black Messiah (Credit: Bron Studios)
Best supporting actor
CJ: Daniel Kaluuya will and should win as the passionate Black Panther leader in Judas and the Black Messiah. Let's be honest: he is the film's lead, but Oscars play so fast and loose with categories that there's a term for it: category fraud. Kaluuya deserves the Oscar anyway.
NB: This category makes no sense. If Daniel Kaluuya and LaKeith Stanfield are both supporting actors in Judas and the Black Messiah, then who exactly is the lead? Still, if Kaluuya is recognised for the searing charisma he brings to Chairman Fred Hampton of the Illinois Black Panthers, I won't complain. Kaluuya's presence is so commanding that he might as well be fixing you in his laser-beam glare and daring you not to vote for him.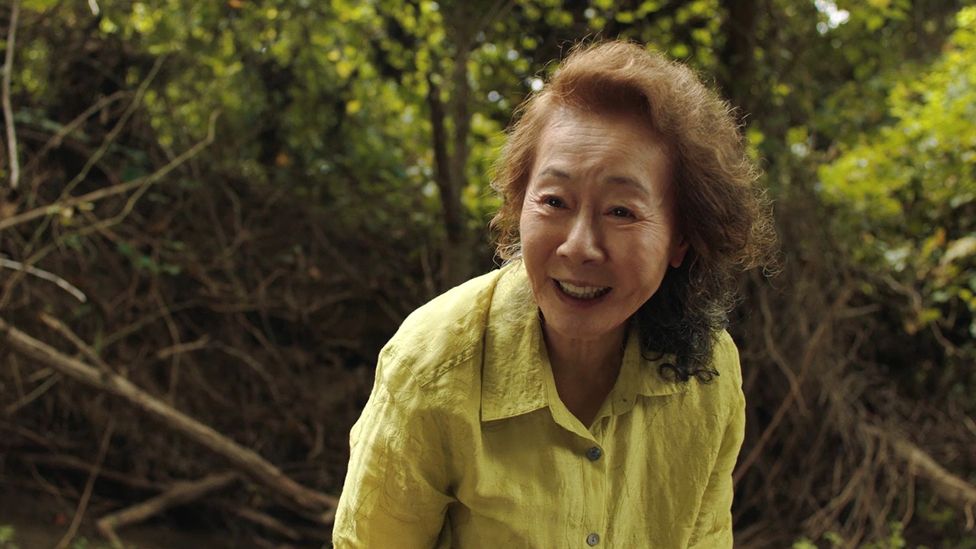 Yuh-Jung Youn in Minari (Credit: A24)
Best supporting actress
NB: Maria Bakalova, a Bulgarian newcomer, proved that she could be as quick-witted and daring as Sacha Baron Cohen, despite having far less experience. The Borat sequel might not match its predecessor, but Bakalova's hotel scene with Rudy Giuliani will never be forgotten. Yet it's likely that Amanda Seyfried will win. Playing William Randolph Hearst's mistress, Marion Davies, Seyfried is the heart of David Fincher's Mank. I doubt that the film will turn many of its 10 nominations into wins, but the highly-praised Seyfried is its brightest hope.
CJ: Yuh-Jung Youn, who has already won a SAG award and a Bafta as the blunt yet warm grandma in Minari, will win the Oscar, and should. Bonus: Her acceptance speeches are as lively as her character's no-holds-barred remarks.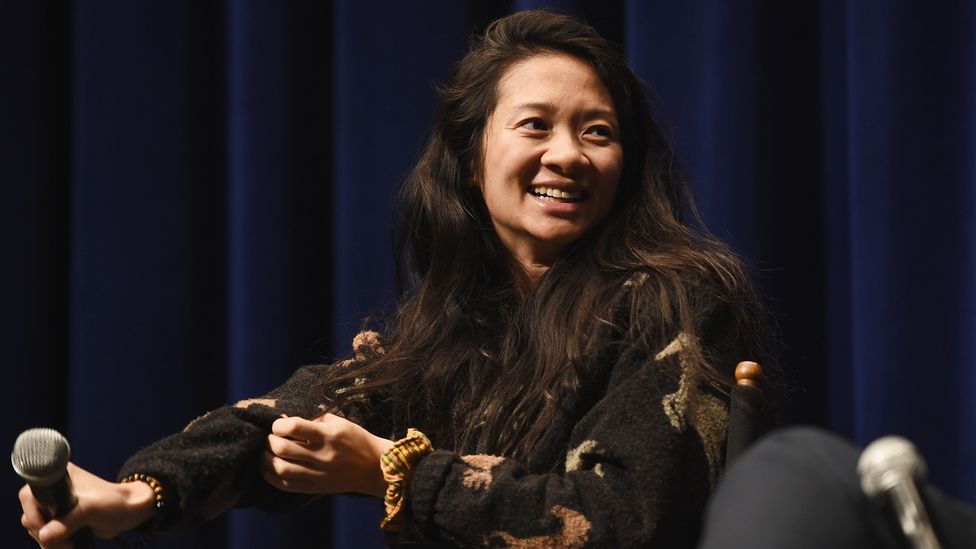 Chloé Zhao (Credit: Getty Images)
Best director
CJ: With her singular voice, Chloé Zhao brought imagination, skill and heart to Nomadland. She should win and will, after having swept every other major directing award this season.
NB: It's a strong category, but Zhao is the only director who is truly unique, bringing together fact and fiction, non-professional actors and Oscar-winning veterans, in ways that no one else has managed before. Kathryn Bigelow is the only woman ever to have won the best director Oscar. This year, Zhao should be the second.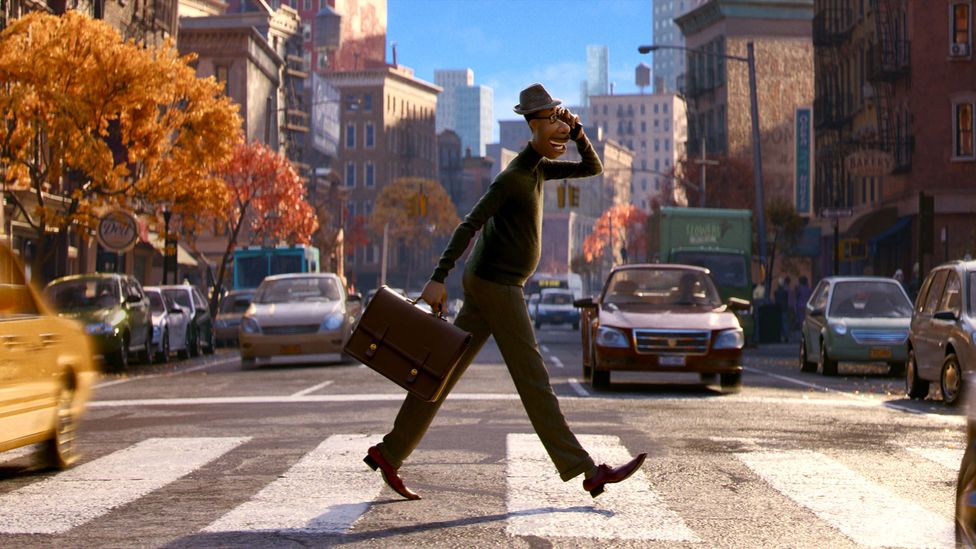 Best original score
NB: Trent Reznor and Atticus Ross's score for Mank should win; while paying tribute to the ominous music Bernard Herrmann wrote for Citizen Kane, as well as the nightclub dance-band tunes of the 1930s and 1940s, it's wondrous in its own right. Who could resist the snappy number which uses typewriter keys as percussion? Although Soul will probably win, having already garnered a Golden Globe for its score. Considering that it has Jon Batiste's jaunty jazz in the New York scenes, plus spine-tingling ambient sounds by – yes – Trent Reznor and Atticus Ross for the scenes set in another dimension, it'll be tough to beat.
CJ: How can Soul not win when its jazzy score is the heart of a movie about a musician? It may not be a fair fight, but Trent Reznor, Atticus Ross and Jon Batiste, actually deserve the Oscar coming their way.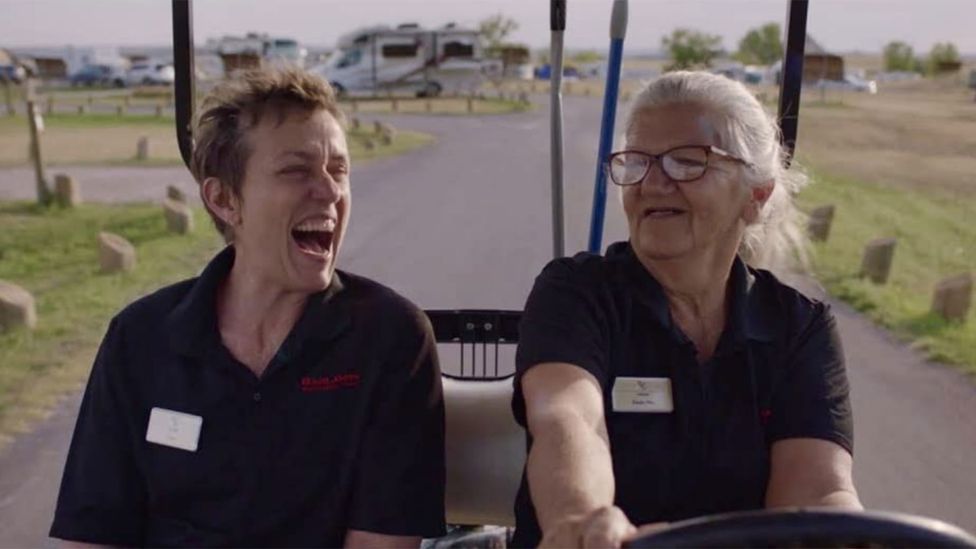 Nomadland (Credit: Searchlight Pictures/20th Century Studios)
Best adapted screenplay
CJ: In The Father, Florian Zeller and Christopher Hampton turned Zeller's play about a man battling dementia into an affecting, structurally fragmented yet graceful film that lucidly takes us into his confused mind. It will and should win, but we can't rule out Nomadland. Zhao brought drama and a distinctive voice to her fictional twist on a non-fiction book.
NB: Yes, Nomadland should – and will – win again, because turning Jessica Bruder's non-fiction book into a documentary-like drama was a tremendous feat. Three of the other shortlisted screenplays (The Father, One Night in Miami…, The White Tiger) are too close to their source material to win, and one of them (Borat Subsequent Moviefilm) is too reliant on improvisation. Nomadland it is.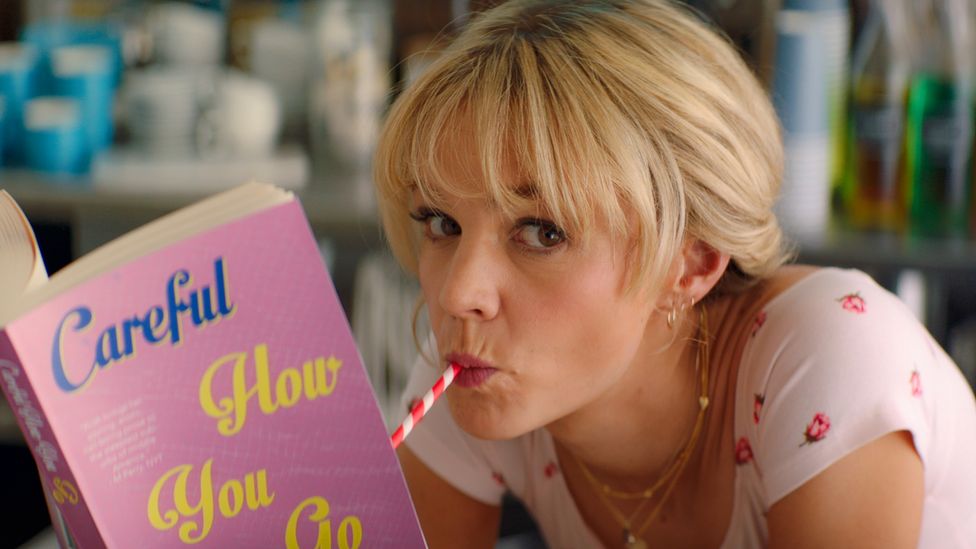 Promising Young Woman (Credit: Focus Features)
Best original screenplay
NB: A vibrant account of a Korean-American family's life in rural Arkansas, Minari should win: it covers a range of characters, settings and moods, and never puts a foot wrong. But Promising Young Woman will win. Emerald Fennell's sub-Tarantino screenplay has enough show-offy dialogue and political tub-thumping to feel like a clever script, even if it isn't.
CJ: The Trial of the Chicago 7 has six nominations, but the only Oscar it is likely to win is for screenplay. Oscar voters seem to love Aaron Sorkin and this will be his reward. Too bad, because Emerald Fennell should win for her audacious, thoroughly accomplished Promising Young Woman, the year's freshest screenplay.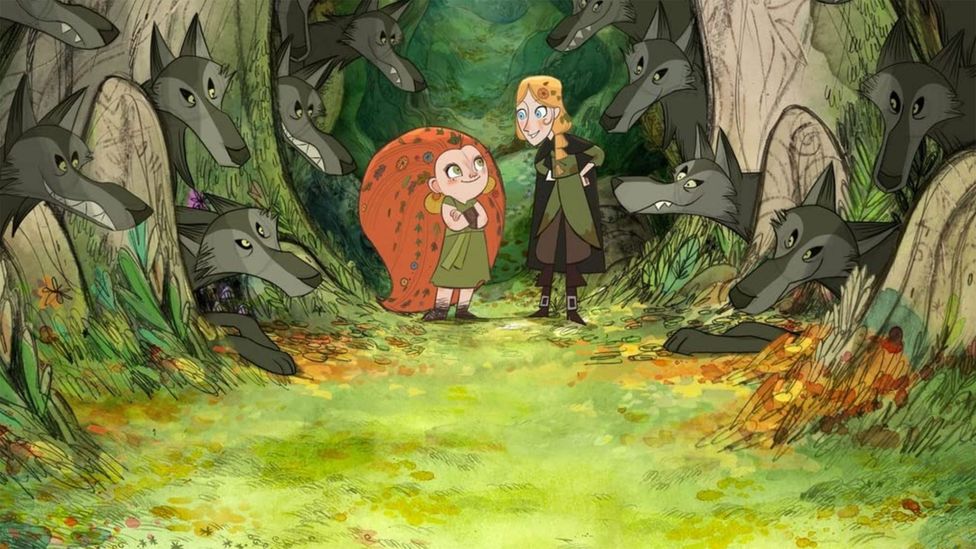 Wolfwalkers (Credit: Cartoon Saloon)
Best animated feature
CJ: Soul, a warm and engaging film about embracing life, has Disney and Pixar behind it, and will win. In another year that might have been fine. But this year's Oscar should go to the more innovative Wolfwalkers. With gloriously colourful visuals as delicate as stained glass, it breathes a contemporary feel into a young heroine in 17th-Century Ireland.
NB: Wolfwalkers deserves to win: every stylised, hand-drawn frame of this Irish fairy-tale adventure is a work of art. Put them together and you've got one of last year's most delightful films, animated or otherwise. Wolfwalkers might just clinch it, but the Academy loves Pixar, and the studio's metaphysical mind-bender is one of its most impressive cartoons.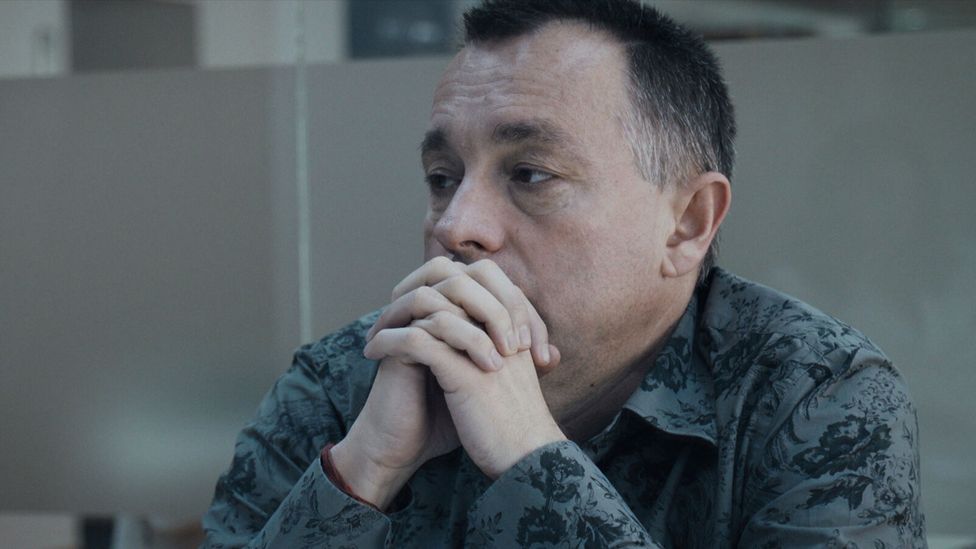 Collective (Credit: Magnolia Pictures)
Best documentary feature
CJ: Garrett Bradley's Time will win, as it offers some major Oscar bait. It is in artful black-and-white and has a timely, socially relevant theme about US prisons. The winner should be another newsworthy documentary, the jolting Romanian film Collective, about reporters who uncover a health care fraud in the wake of a tragic fire.
NB: Collective should win – we've all seen Hollywood conspiracy thrillers about campaigning journalists exposing horrific government corruption. This Romanian documentary is as tense and shocking as any of them – and it's all true. Yet Time is the likely winner. A warm, poetic portrait of an indefatigable woman who keeps her life and her family together while her husband is in prison, it could hardly be more topical or important in 2021.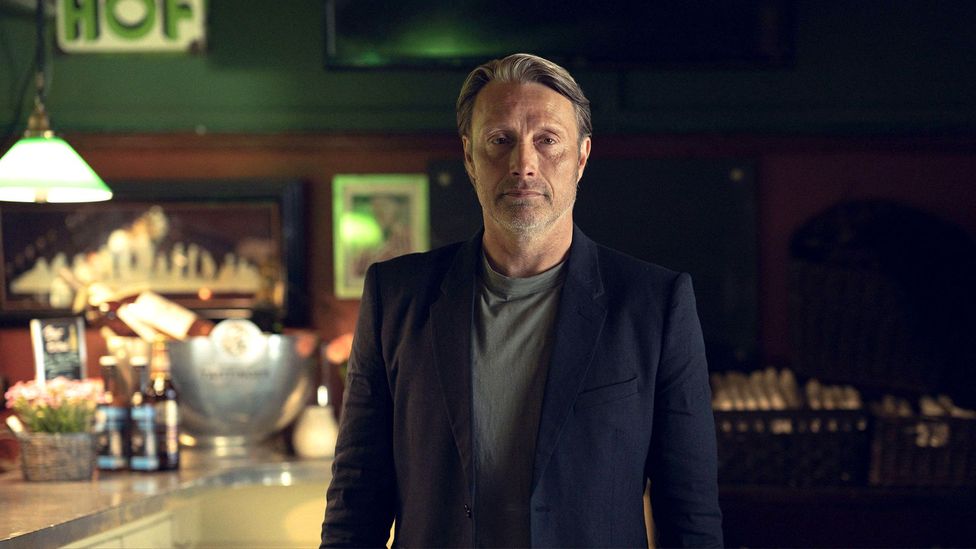 Another Round (Credit: Alamy)
Best international feature
NB: This category has so many great films, in so many wildly different genres, that it seems silly to compare them. But Another Round is my favourite. Thomas Vinterberg's tragicomedy is already an award-winner around the world, so voters clearly relate to the story of an alcohol-soaked midlife crisis. Don't be surprised, either, if there's a Hollywood remake in a year or two.
CJ: If there's one sure thing this year, it's Another Round's win for best international film. Thomas Vinterberg's film will win because its drinking theme is relatable and its star, Mads Mikkelsen, is familiar. It should win for its deeply honest, lively portrait of men coping with middle age any way they can.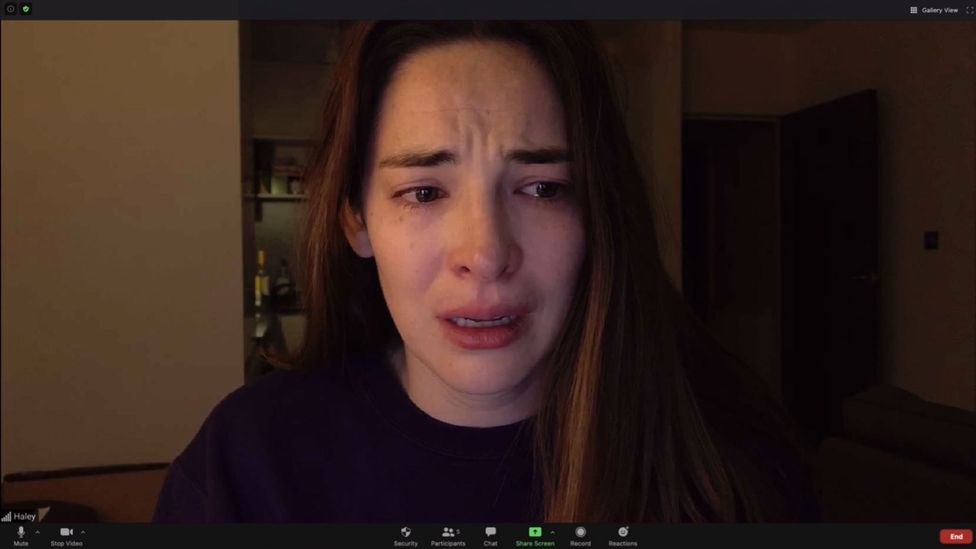 Host (Credit: Pearl Pictures Productions)
Best pandemic-themed film (intentionally or not)
CJ: Made before the Covid-19 pandemic hit, Little Fish is an unlikely romance with Olivia Cooke and Jack O'Connell as young lovers facing a world where a wide-spreading disease starts erasing people's memories. The scenario eerily mirrors our pandemic fears, but this dazzling small film is above all a story about love conquering any viral blight.
NB: The whole of Rob Savage's inventive micro-budget horror movie Host consists of a Zoom call which plays out in real time, so its sharp observations of lockdown life will be all too recognisable to most of us – even if, unlike the six main characters, we haven't made the mistake of summoning an evil supernatural entity.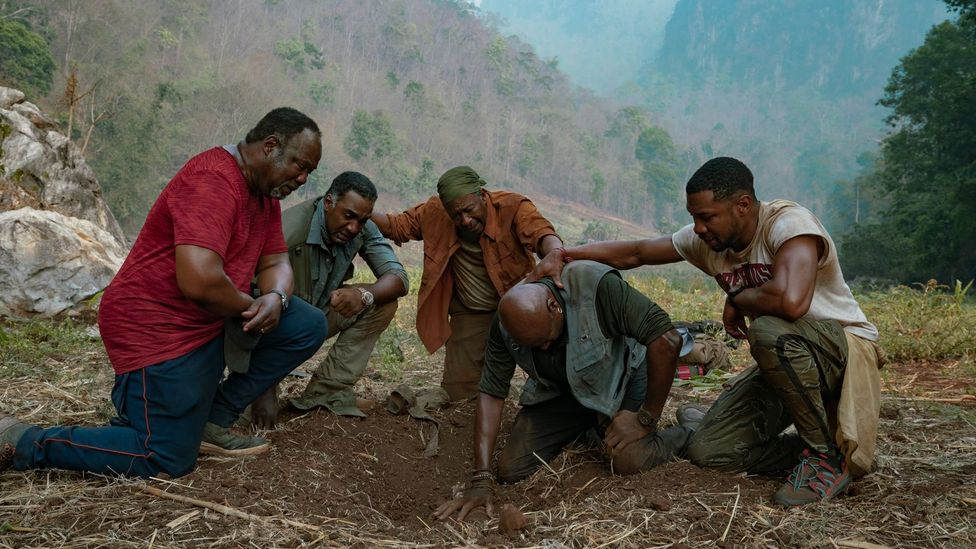 Da 5 Bloods (Credit: Netflix)
Film we most wished we'd seen on a big screen
NB: The pea-brained monster smackdown Godzilla vs Kong would have been pretty pointless at the best of times – but watching its humungous heroes punching each other on a TV or a laptop? That's the definition of a waste of time.
CJ: The year has given us films that would look gorgeous on big screens or small, such as Nomadland and Ammonite. But the way Spike Lee plays with visuals in Da 5 Bloods, changing the aspect ratios and texture of the look to distinguish different time periods as he explores the legacy of the Vietnam War, might have immersed us in that brilliant film even more in a cinema.
Love film and TV? Join BBC Culture Film and TV Club on Facebook, a community for cinephiles all over the world.
If you would like to comment on this story or anything else you have seen on BBC Culture, head over to our Facebook page or message us on Twitter.
And if you liked this story, sign up for the weekly bbc.com features newsletter, called The Essential List. A handpicked selection of stories from BBC Future, Culture, Worklife and Travel, delivered to your inbox every Friday.