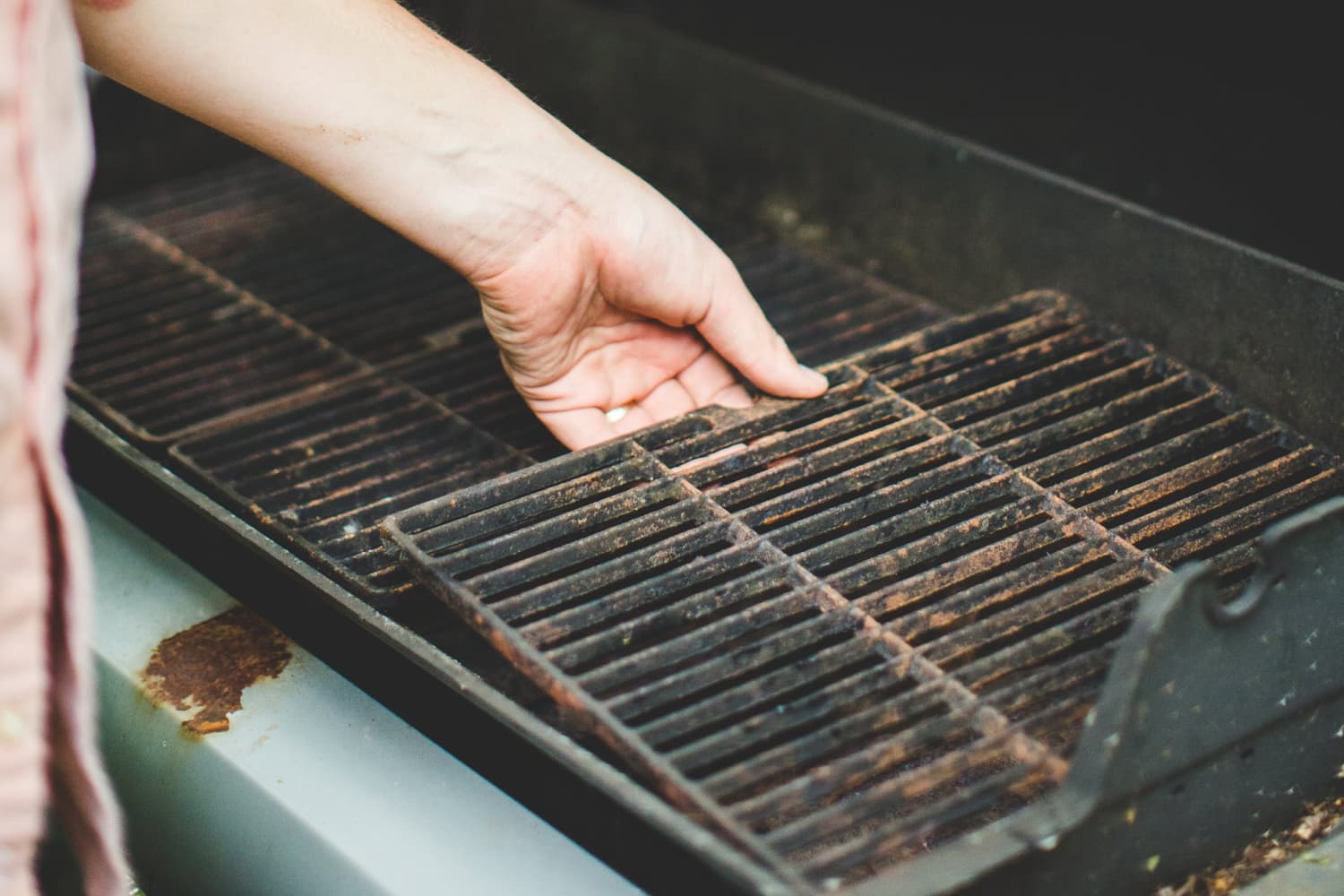 We independently select these products—if you buy from one of our links, we may earn a commission.
Support Us
BTC:bc1qsg4s7gmxj88ztnux6en577anzuvm0rvjhne8cp
ETH:0xBB0f503e443F2b2646785B014A951Fc8AAd9561E
Whether your grill grates weren't cleaned properly before being packed away for the winter or they're filthy after just a few grilling sessions, I know what you're thinking: Can I just put these in the dishwasher and let the machine clean them off?
The official answer to this question comes from the manufacturer of your grill. It should be addressed in the owner's use and care guide that comes with your grill. If you tossed the manual long ago, don't worry, you should be able to find it online on the company website. That said, even if the manufacturer says dishwasher cleaning is okay, I actually do not recommend it.
Why You Shouldn't Clean Your Grill Grates in the Dishwasher
For starters, if your grates are made of cast iron or steel, they are highly likely to rust from a spin in the dishwasher. Stainless steel and porcelain enamel grates won't rust. However, if there are uncoated areas on the ends or on the bottom of porcelain enamel grates, those portions can rust.
Rust aside, grates have lots of burnt-on gunk. (I know you know, that's why you want to clean these things in the first place!) It is unlikely that even the best dishwasher will remove that crud. In fact, it could make things worse, further baking on the gunk during the dry cycle. Then, you'll have an even harder time getting these things cleaned. Additionally, some grates could warp from the heat of the dishwasher. And let's say some of the gunk does come off your grates — then you run the chance of it clogging up your appliance.
My point: It's not worth putting your grill grates in the dishwasher.
The Best Ways to Clean Your Grill Grates
After every use, while the grates are still warm, give them a good scrubbing with a stiff brush. If you forget, clean them after you light the grill the next time around, before you start cooking. For stainless or cast iron grates, I'm a big fan of stainless steel grill brushes like this one that can't leave bristles behind. In a pinch, you can even use a crumpled ball of aluminum foil as an abrasive scrubber.
Occasionally — perhaps once in the middle of the summer and once at season's end, or any time your grates get to the point where you're totally grossed out at the thought of cooking on them — it's a good idea to soak them in a sink of hot soapy water and tackle them with a scrubbing pad. If you want a method that's even easier, we have a step-by-step guide for a deep clean that's pretty hands-off.
Related: The Easiest and Most Effective Way to Clean Your Grill Grates