Support Us
BTC:bc1qsg4s7gmxj88ztnux6en577anzuvm0rvjhne8cp
ETH:0xBB0f503e443F2b2646785B014A951Fc8AAd9561E
This easy Chex Mix recipe is a great addition to your Christmas season!
This recipe is a very basic Chex Mix recipe, but you can add lots of additional yummy ingredients like pretzels, peanuts, or cheese crackers.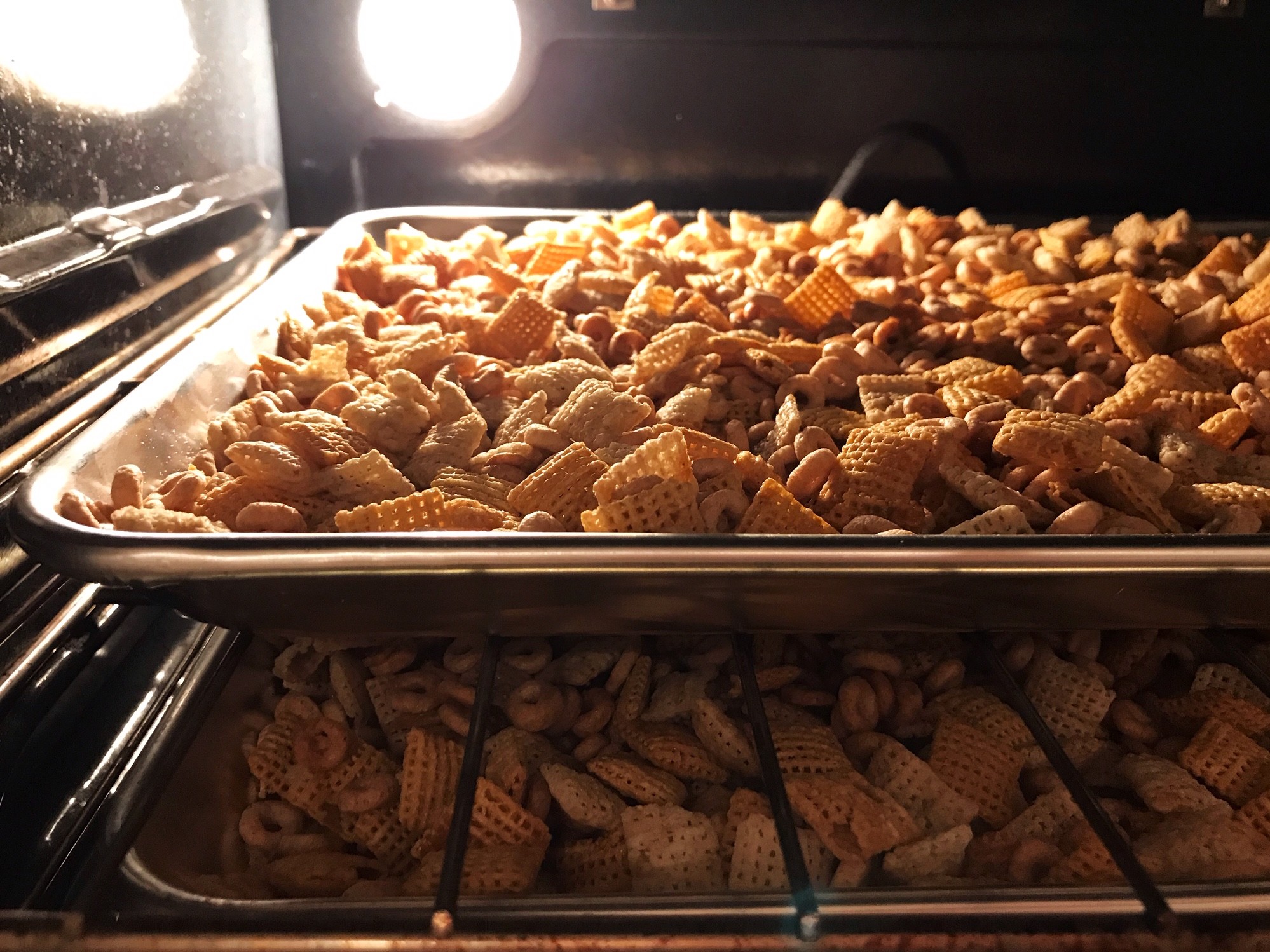 Frugal Recipe: Chex Mix Party Mix
Ingredients
3 cups corn Chex cereal
3 cups rice Chex cereal
3 cups original Cheerios
6 tbsp unsalted butter
2 tbsp Worcestershire sauce (you can also use low-sodium soy sauce)
1 tsp seasoned salt
3/4 tsp onion powder
3/4 tsp garlic powder
Directions
Preheat the oven to 250 degrees.
In a large bowl, mix together the cereals and set aside.
In a roasting pan (or a rimmed cookie sheet), add the butter and melt in the oven. Remove the pan from the oven and stir the Worcestershire and spices into the butter.
Pour the cereal into the butter mixture and toss until evenly coated. Spread into an even layer.
Bake for one hour, stirring every 15 minutes. Remove from the oven and spread the Chex Mix in a single layer on paper towels. Let it cool completely and then store in an airtight container.
3.1
Created by SouthernSavers.com

See more frugal recipes!
Source